A random fact about Syria: people there can fix ANYTHING. When I lived in the Medina, the University of Damascus dorms, we used electric hotplates and little gas burners (like oversized bunsen burners) to do our cooking. These little trinkets were made for occasional use, but we did not use them occasionally. We depended them for dozens and dozens of cups of tea throughout the day, as well as cooking our meals. And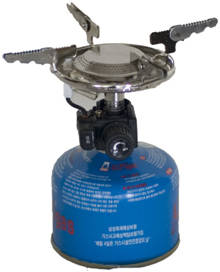 we loved to cook elaborate meals. So the trinkets broke down all…the…time… They only cost the equivalent of USD $1.50 – $3.00 to replace, but my roommates couldn't afford that, and I wasn't much better off than them. But never fear. My roommates could always fix them. No matter how burnt the cord was, no matter how badly the gas was leaked, no matter how much of the plug had fallen off and broken into the wall… it could be fixed.
My roommates were actually from Armenia, so this might not say much about Syria. Except for the cars. Syrian cars confirmed that this fix-it attitude and expertise is well-shared by Syrians. Syrian taxis were, up until 3-4 years ago, old 1960′s six-passenger Dodge sedans. What we nicknamed Dukes-of-Hazard cars. Privately-owned cars weren't much newer. I had a friend who bought a 1975 Range Rover, but he said he couldn't figure out which, if any, of its pieces actually dated back to 1975.
Everything had been fixed and/or replaced at least once. For three decades, Syrian import/export rules were too strict to realistically allow for the purchase of new cars, and none were produced locally. So either they fixed things, or they went without.
I have an adopted family in Syria, a mother, a father, siblings, nieces and nephews and everything. One of my adopted brothers has made his career out of fixing things. And he's good, really good. Once, as a thank-you gift for a friend of mine who let me crash at her pad for several months, I brought him over and we installed a new satellite television system. Everything in their house works. It may not all be pretty, it may not all be luxury, but it all works.
To be fair, my 'real' brother and my 'real' father are pretty good at fixing things, too. But Syrians like my adopted brother will take on projects that everyone else thinks are beyond a lost cause. And think nothing of it. I suspect there's a connection between economic deprivation and resourcefulness at play here. Since they couldn't access quality imports and couldn't afford to buy new things very often, my friends in Syria had a choice between fixing things or going without. My Armenian roommates grew up in communism, and the same principle was at play. Maybe we should all live a few years in "deprivation", if it means we can learn how to be like fix-it bro!
(I don't think I mastered it during my time in Syria, but I am happy to announce that I fixed my own toilet last week! woohoo)